CAS Mission
CAS is a non-profit music organization dedicated to providing excellence in the choral music experience for our membership and community. CAS works diligently to provide scholarships funds for local graduating seniors who are majoring in music as a future career.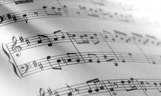 Choral Arts Society
Palm Coast, Florida
---
Music From The Stage
May 13, 2022 @ 7pm
May 15, 2022 @ 3pm
Celebrate America!
The Sound of Christmas
December 9, 2022 @ 7pm
December 11, 2022 @ 3pm
---
Interested In Adding More Music In Your Life?
Prospective members are invited to attend any Tuesday evening rehearsal from 6:30 to 8:30 pm to sit in with the group and meet with the Artistic Director. Rehearsals are held at St Thomas Episcopal Church, 5400 Belle Terre Parkway, Palm Coast, Florida.
CAS now offers a "Seasonal Membership" option beginning in September.  Choose the season and type of program you wish to perform ranging from Broadway (Spring), Patriotic (Summer) and Christmas (Fall).
Not a singer, but want to get involved? We need ushers and people to help set up the venue at our concerts. We also need people to build a larger audience and help with marketing CAS.
For more information please contact Betty Christian at [email protected] or 407-474-1437
Concerts performed at:
St. Thomas Episcopal Church
5400 Belle Terre Parkway, Palm Coast, FL
Concert Samples
Get Me To The Church On Time
My Fair Lady Medley
I Could Have Danced All Night