Meet CAS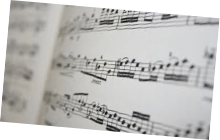 CAS was founded by Artistic Director Cheryl (Robinson) McGregor in 1999. A Palm Coast tradition, CAS is the premier performance choir in Flagler County. Members are amateur singers who maintain high level of vocal artistry. CAS members perform 3 major concerts each year.
Spring: Music from the Stage
July 4th: Celebrate America with a rousing patriotic program
December: Sound of Christmas
There is no admission charge for CAS concerts. A free will donation offering is received. Each year CAS donates a portion of its proceeds to the CAS Scholarship Fund for music education. All concerts are performed at St. Thomas Episcopal Church: 5400 Belle Terre Parkway, Palm Coast Florida.
CAS is a 501.c3 non-profit organization registered with the State of Florida. A copy of the official registration and financial information may be obtained from the Division of Consumer Services by calling toll free, 800-435-7352.
Cheryl McGregor - Artistic Director

Cheryl R. McGregor, Lyric Soprano, a native of Chicago, studied voice at the American Conservatory of Music and University of Chicago. A move to Philadelphia led to a soloist career with Sydney Rothstein, Peter Nero and the Philadelphia Pops Orchestra, the Lansdowne Symphony, St. Clements Episcopal Church, and the Savoy Opera Company of Philadelphia.
Cheryl is the founder of CAS.
Katya Feldman - Accompanist
Katya Feldman is the pianist and organist at the Hammock Community Church in Palm Coast, and a piano teacher in the Palm Coast/Flagler Beach areas. She received her Bachelor and Master of Music degrees in Piano performance and education at the Belarus State Conservatory in Minsk. She was an accompanist at The School for Strings in New York. Katya gave solo piano recitals at C.W. Post College and Rutgers University. She performed with the Minsk Chamber Orchestra at Moscow Conservatory Rachmaninoff Hall and at Minsk Philharmonic Hall, at the International Festival of Early Music (on harpsichord), in Bruges, Belgium. She was an award winner at the National Piano Competition in Minsk.
IN MEMORY OF OUR DEAR FRIEND AND COLLEAGUE
Roger Lacallade July 19, 1950- October 31, 2021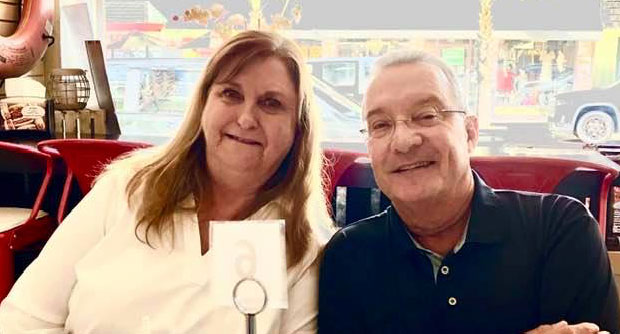 A gentleman of the old school, Roger Lacallade was our true Renaissance Man. With a song in his heart, and a warm sweet smile on his face, he went about in our community making us all happy to see him.
Serving on committees, playing a terrific game of golf, helping organize and run two choral groups (Choral Arts Society and Hammock Dunes Community Chorus), raising funds for the Rally for the Cure, and being of assistance to anyone who needed a helping hand, was his imprint.
His Rhode Island roots shone through in his devotion to his beloved Red Sox and Patriots. His Super Bowl parties were partisan, fist-pumping, and great fun.
Roger and his wife Joyce adored their beloved grandchildren Riley, Morgan, Kaitlyn, and Andrew. Joyce and he hopped on flights whenever needed. Their daughters Janine and Aimee were the joys of their lives.
He walked among us with grace and kindness. We were honored to call him neighbor and most importantly, FRIEND. Enjoy your place in the Choir of Angels..
CAS Board of Directors
Lou Fifer, President
Open, Vice President
Harriet Sistrunk, Secretary
Betty Christian, Treasurer
Shelley Bennett, Director of Publicity
Peggy Wald, At Large Director