Meet CAS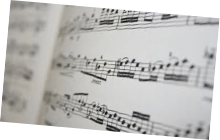 CAS was founded by Artistic Director Cheryl Robinson in 1999. A Palm Coast tradition, CAS is the premier performance choir in Flagler County. Members are amateur singers who maintain high level of vocal artistry. CAS members perform 3 major concerts each year.
Spring: Music from the Stage
July 4th: Celebrate America with a rousing patriotic program
December: Sound of Christmas
There is no admission charge for CAS concerts. A free will donation offering is received. Each year CAS donates a portion of its proceeds to the CAS Scholarship Fund for music education. All concerts are performed at St. Thomas Episcopal Church: 5400 Belle Terre Parkway, Palm Coast Florida.
CAS is a 501.c3 non-profit organization registered with the State of Florida. A copy of the official registration and financial information may be obtained from the Division of Consumer Services by calling toll free, 800-435-7352.
Cheryl Robinson - Artistic Director

Cheryl Robinson, Lyric Soprano, a native of Chicago, studied voice at the American Conservatory of Music and University of Chicago. A move to Philadelphia led to a soloist career with Sydney Rothstein, Peter Nero and the Philadelphia Pops Orchestra, the Lansdowne Symphony, St. Clements Episcopal Church, and the Savoy Opera Company of Philadelphia.
Cheryl is the founder of CAS.
Richard Butler - Accompanist

Richard is the piano teacher, staff accompanist, and musical coach at Daytona State College. He is also the organist and pianist at United Presbyterian Church in Daytona Beach. He has served as accompanist for the Bel Canto singers and the Opera Workshops of Stetson University and Bethune Cookman College.
He received his Bachelor of Music degree in Piano Performance from the College-Conservatory of Music of the University of Cincinnati. While there, he served as opera coach and instrumental accompanist.
CAS Board of Directors
Lou Fifer, President
Cynthia Paul, Vice President
Mary Jennings, Secretary
Betty Christian, Treasurer
Roger Lacallade, Director of Publicity