CAS Mission
CAS is a non-profit music organization dedicated to providing excellence in the choral music experience for our membership and community. CAS works diligently to provide scholarships funds for local graduating seniors who are majoring in music as a future career.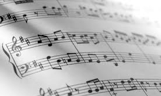 Choral Arts Society Palm Coast, FL
Music from the Stage
May 19, 2017 @ 7pm
May 21, 2017 @ 3pm
Celebrate America!
The Sound of Christmas
December 1, 2017 @ 7pm
December 3, 2017 @ 3pm
Concerts performed at:
St. Thomas Episcopal Church
5400 Belle Terre Parkway, Palm Coast, FL
Concert Samples
Get Me To The Church On Time
My Fair Lady Medley
I Could Have Danced All Night